Pittsfield Dental Center
Welcome to Dr. Natalya Yantovsky, D.M.D.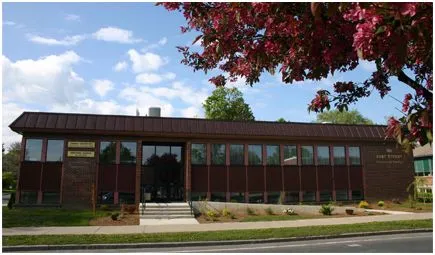 188 East St, Suite 202 Pittsfield, MA 01201
413-447-7600
At Dr. Natalya Yantovsky, D.M.D., we believe that a doctor and patient become a team for treating an individual's dental needs. Dr. Natalya Yantovsky takes her time to listen and understand your concerns and responds with the best treatment options for you. With the help of our professional staff, they also follow up to make sure that general pain is relieved, problems are resolved and your health improves.
We also want our patients to be informed about dental problems and treatments, because informed patients make better decisions about their health and well being. That is why we've included an extensive section on this web site covering the full array of topics associated with dentistry and dental diagnoses and treatments. We encourage you to look through these pages whenever you have an interest or concern about your dental needs and care.
We also know that convenience in the Pittsfield area is important to your selection of a dentist. In these web pages you'll find information about Dr. Natalya Yantovsky, D.M.D.'s office, maps, directions, hours, insurance policies and appointment scheduling. Please feel free to contact us with any questions you have. We hope you'll find our practice offers the accessibility and personal commitment you look for from a dentist.
Free consultation with Membership Savings Plan
Cosmetic dentistry
Implants to replace missing teeth
Facial esthetics: Botox & Dermal Fillers
Mini-implants to stabilize loose dentures
Extractions & denture insert in 1 appointment
Digital Dentures, Dentures in 1 day
Relines and repair while you wait
Treatment of TMJ, Snoring & Sleep Apnea
Dental Sleep Medicine
Digital x-rays that reduce radiation by 90%
3D Digital Impressions
Mercury-free fillings
Invisible Braces - Invisalign, ClearCorrect
Early morning appointments
0% financing and payment plans
15% off of General Dentistry with Membership Savings Plan